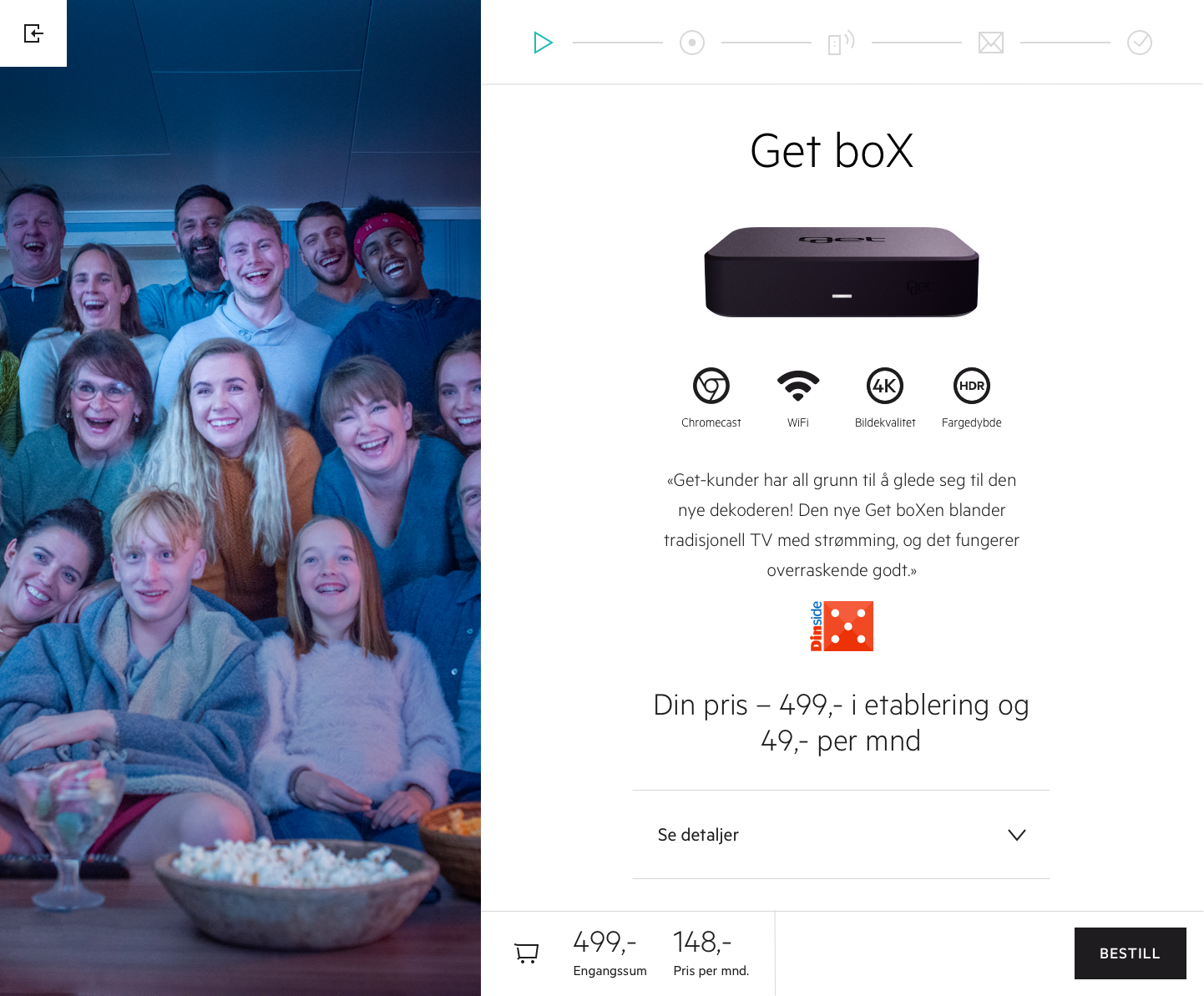 Get was one of the largest TV and broadband providers in Norway. For about half a year, I consulted as the User Experience Lead on the Get homepage. Following their aquisition by Telia Company, I became heavily involved in decisions about how to integrate TV-related content on Telia's website, as well as how to migrate Get customers to Telia's platform.
My primary focus at Get involved optimizing and redesigning the online ordering process for the Get boX. This was a collective effort, pulling together developers, designers, business leaders, and the marketing and product departments. Prior to my initiative, the vast majority of orders were completed with customers manually calling customer service. The redesign resulted in the percentage of orders completed online increasing from 10% to over 50% in the span of a month. This was the first time in Get's history that they sold more boxes online than any other method. My design also reduced the dropoff rate due to warnings about low internet speeds from 65% to 15% –a major inhibitor considering Get's wide and varied customer base.
During my time at Get/Telia, I noticed that a lot of the designers across all of Telia's markets would rely on a single Illustrator file to generate variations of the Telia "Pebble" logomark. Seeing as this was an obviously unacceptable and inefficient method of generating a visual so integral to Telia's brand, I decided to code a "Telia Logo Generator" as seen below. This allowed anyone to paint a "Pebble" in Telia brand colors and instantly download the result as an SVG for use in ad campaigns or other designs.