Mikkeller Explore supports the continuous discovery of Mikkeller's countless special brews. "Explore" leverages the Mikkeller's many locations and special events to incentivize this continuous discovery. This was a concept made in conjunction with Dojo.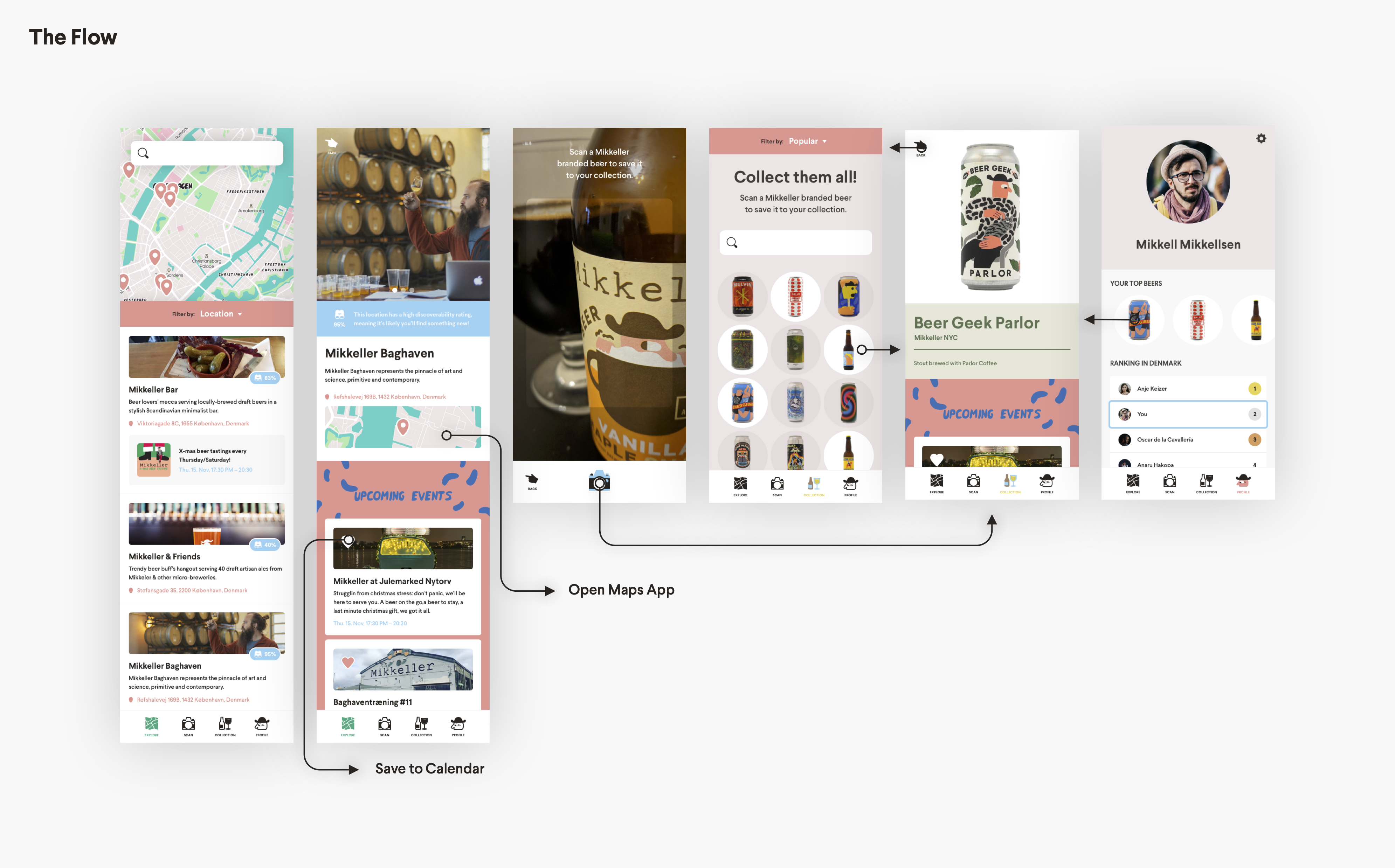 A user can scan Mikkeller beers they've tried using the app's built-in image recognition functionality. These beers will be added to their personal collection. The user can then get a spacial/visual indication of their progess towards reaching the high-score charts in their local area.
As the user adds more beers, Mikkeller will gain a better understanding of that user's pallette. Based on this understanding, Explore will generate a "discoverability score" for each of its locations. This score factors in the current selection of beers at each location.
Because every location features a list of its upcoming events, it's easy for users to get out of the house and get exploring.

One of my biggest focus areas in this project was to design an interface that could properly convey the unique energy of the Mikkeller brand and illustration style. This included designing a Mikkeller-specific Mapbox style, as well as a set of custom icons that mimicked the style of the brand.