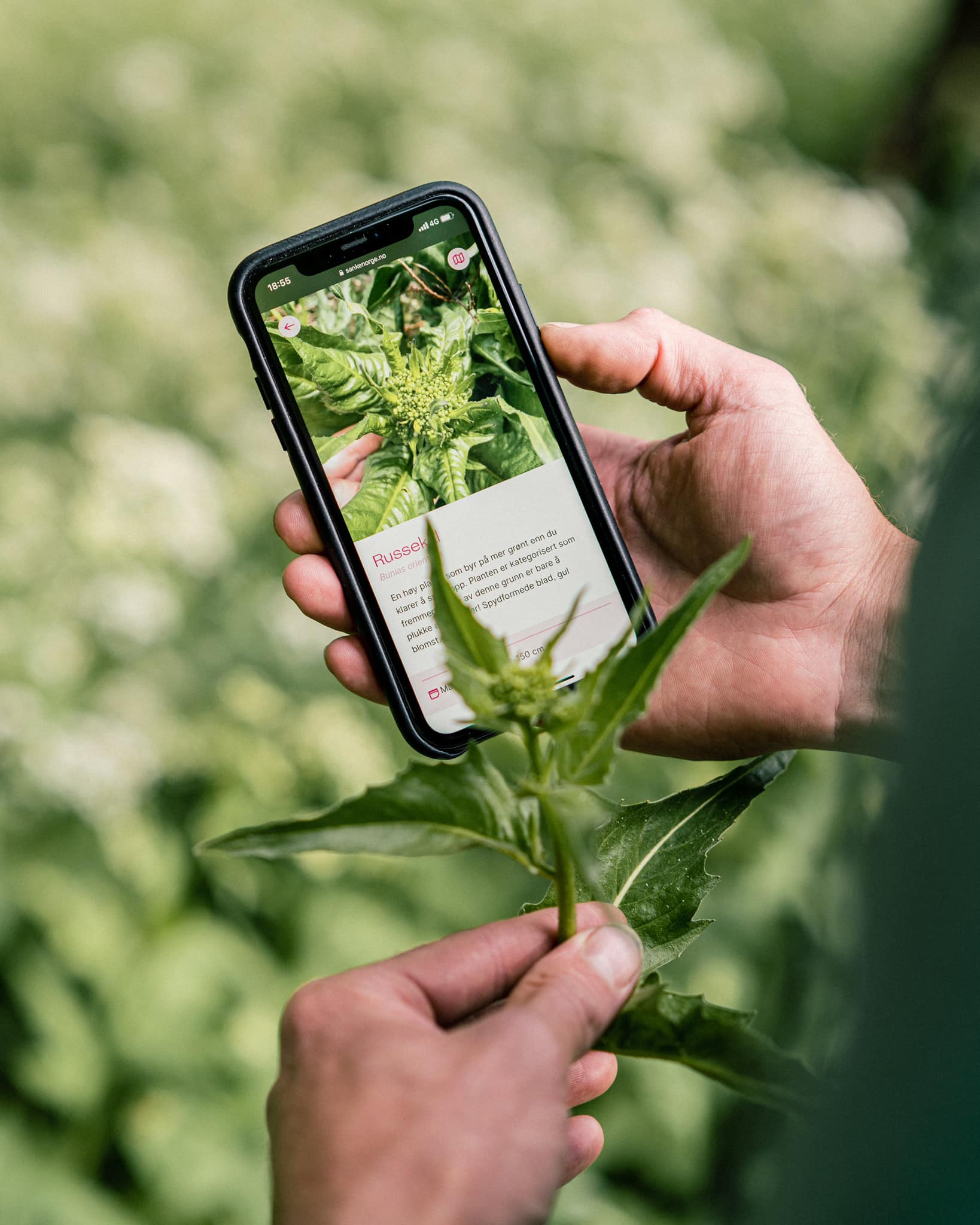 Sanke, meaning "Forage" in Norwegian, is a passionate introduction to foraging for the average Oslo denizen. Funded by the European Green Capital Award, this non-profit project was the result of a multi-disciplinary collaboration between architects, professional foragers, chefs, developers, illustrators, and designers.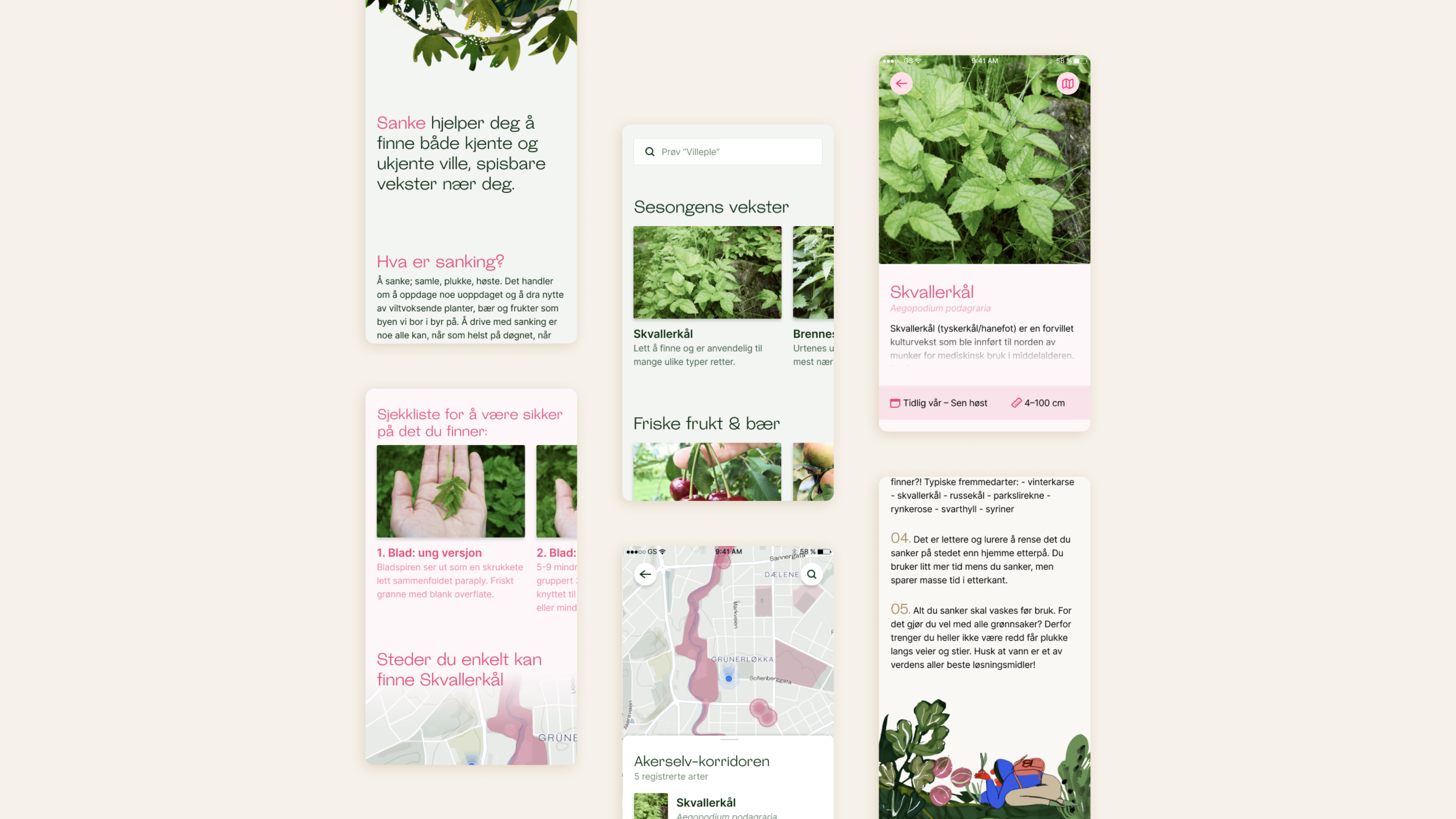 The goal of Sanke was to create a mapping solution that could help anyone get started with foraging. Since foraging has been associated with high-end cuisine for so many years, our challenge was to figure out how we could lower the bar and make the concept more accessible and appealing to non-chefs.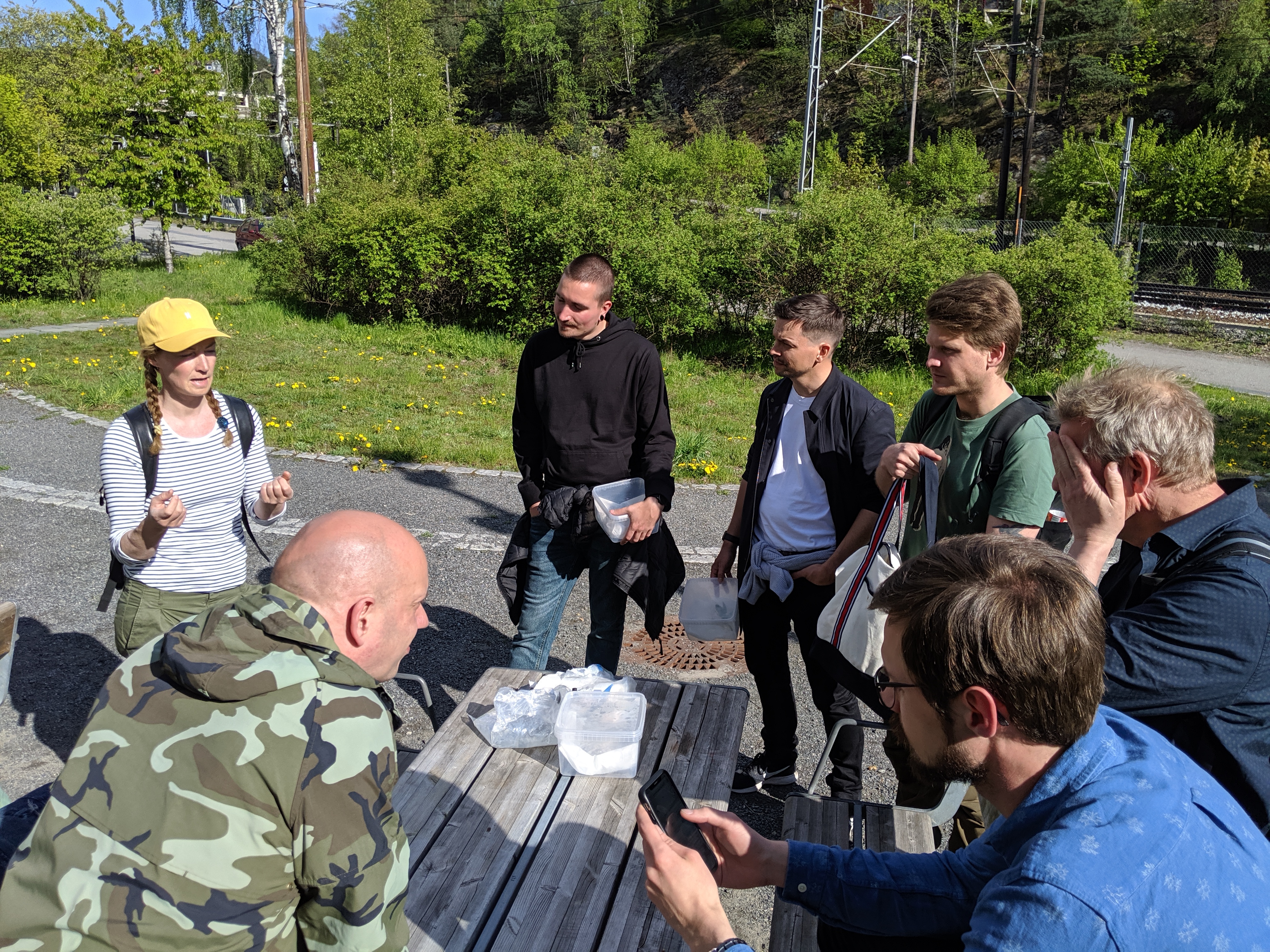 I was active in conducting user research and interviews, whether it was at the office, in the woods, or on the side of the road. Because I am so passionate about cooking, I took it upon myself to cook up some dishes and cocktails with the fresh produce I would pick up on the way home from work.
Oslo is just brimming with wild edibles, so there's no need to be chinsy. The following image contains everything I managed to gather along a 100 meter stretch in the middle of Oslo: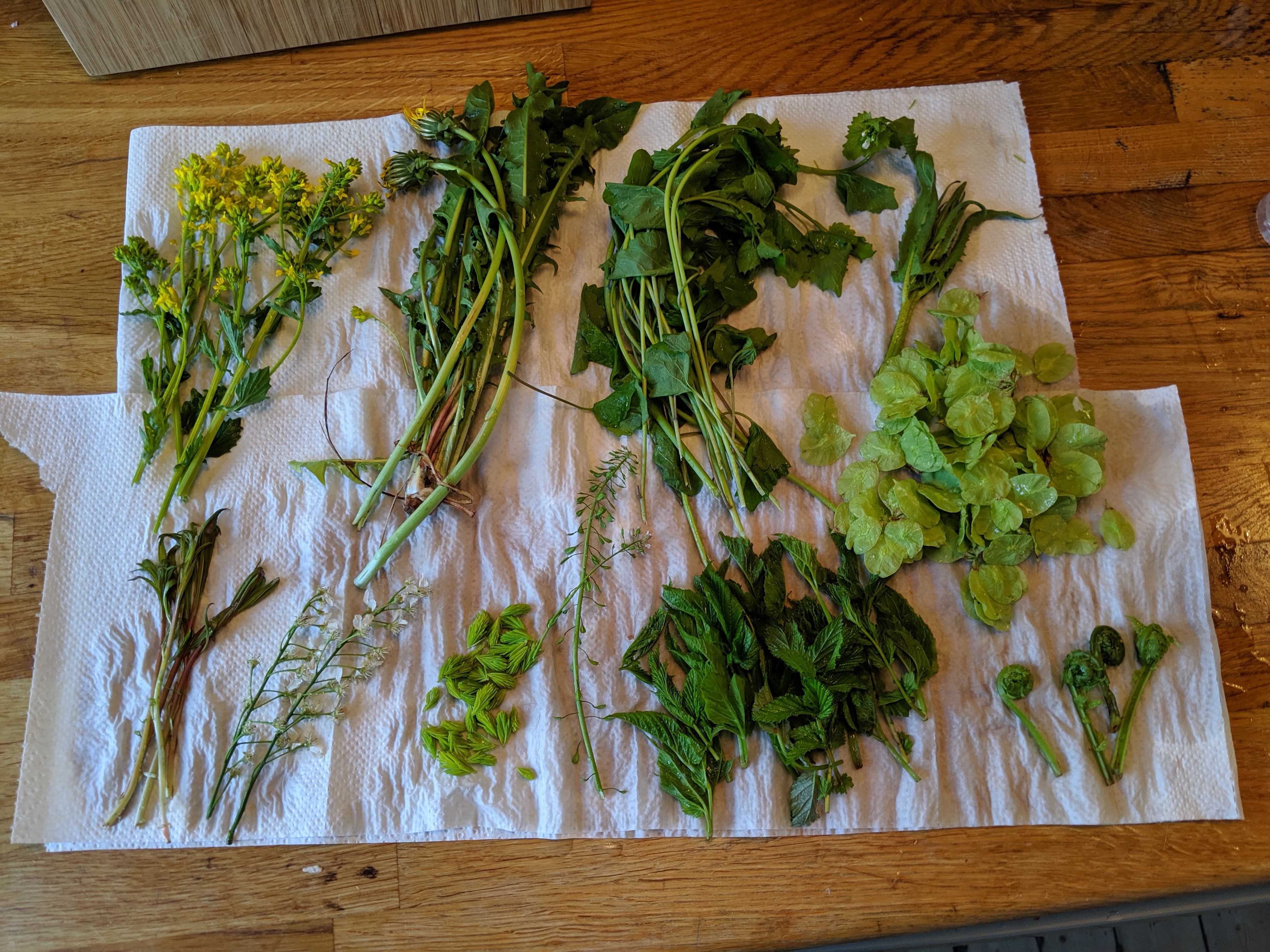 I was heavily involved in the design process – exploring different ways to structure the information provided to users. I collaborated with the visual designer on the team, as well as with Bielke&Yang and Illustrators to design an interface that captured the joy and promise of foraging without actually intruding on the activity itself.
Below, we asked Gaute Vindegg, chef and professional forager for Maemmo, to describe his favorite foraging spots in Oslo through drawing. We repeated this activity with several foragers and used their markings as inspiration for how to indicate hotspots on the digital map.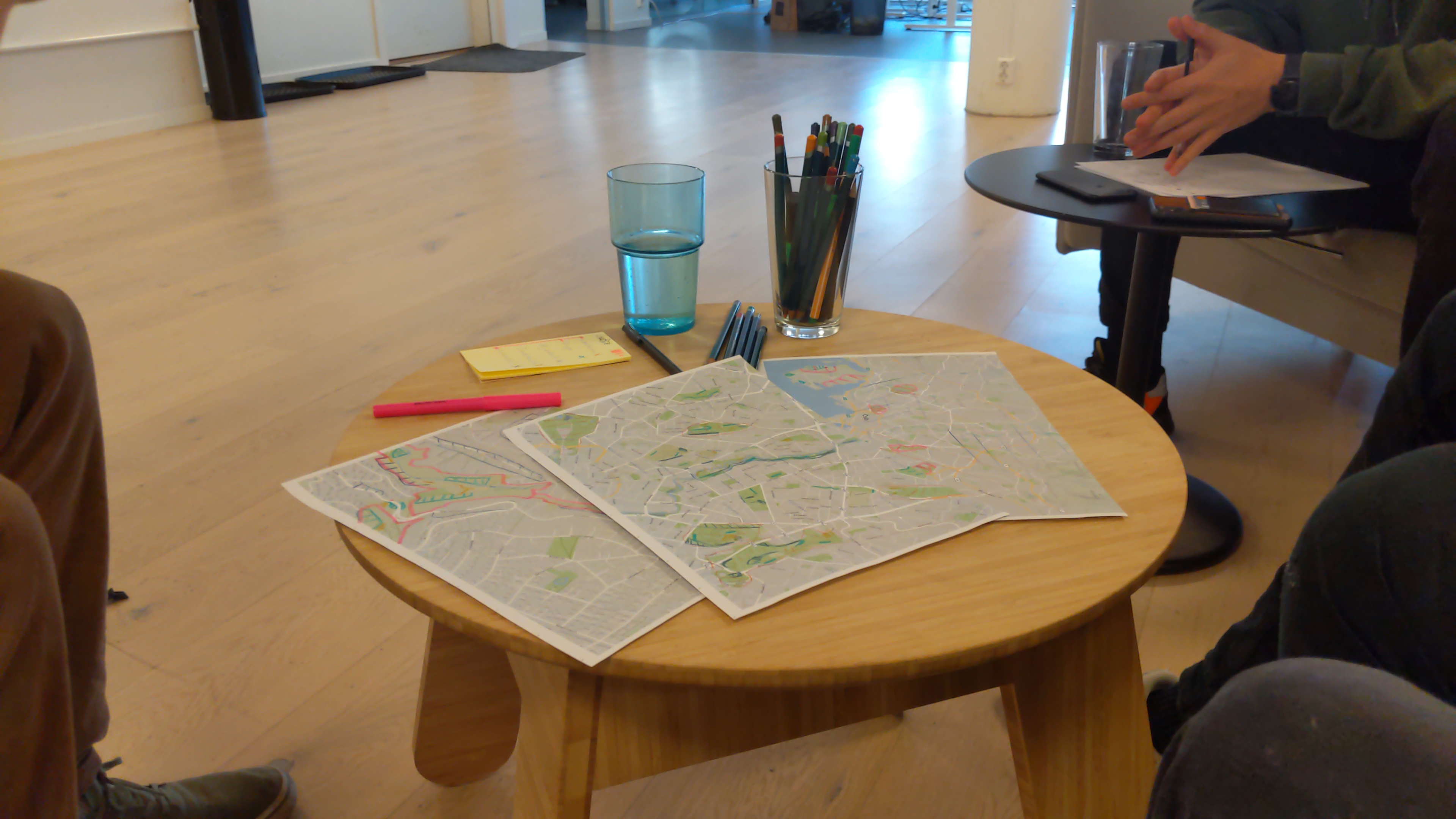 Later on in the process, I started the development of the progressive web app (chosen for the ability of content to appear in search engines) with ReactJS and NextJS. It was developed with mobile-first in mind and to be responsive to any screen dimensions.
Sanke has since been generating some buzz in Oslo. I've heard vendors at farmers markets talking about it and running into friends on the subway, in mid-conversation, talking about it to their friends, bags of mushrooms in hand.
Sanke has also been featured in one of Norway's largest lifestyle magazines, D2.