As the reality of the COVID-19 lockdown dawned on us in the spring of 2020, my partner-in-crime, Marie Ehrndal, and I tried to think of something we could design or develop to reintroduce some amount of joy or serendipity back into peoples' lives. Could there be a way to have a shared experience, apart?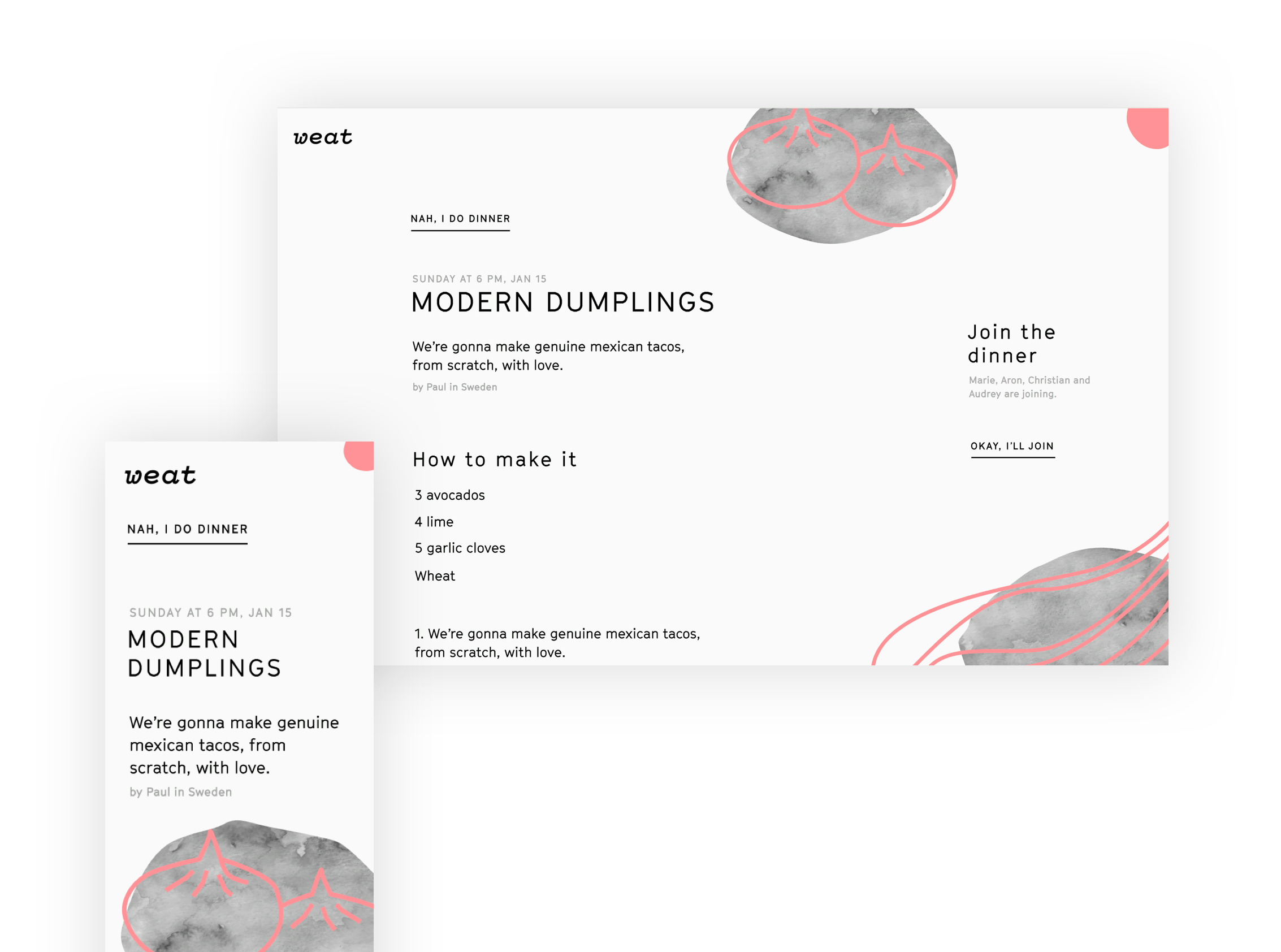 We arrived at a simple idea: create a service that allows anyone to publicly post a recipe and anyone to join a recipe. All 'attendees' of a recipe can meet up virtually at a designated time to share the very same meal they just cooked up. And we called it Weat.
We would spend the next year designing and developing Weat in our spare time. The design was inspired by a combination of the great Anthony Bourdain's unadulterated go-hard attitude and cheap Chinese takeout aesthetics. While Marie was mostly responsible for perfecting the design in Figma, as well as the brand direction, I focused largely on development.
Want to try it out for yourself? It's live!